For all of you that have asked us for electric SUP pumps we just got in some New Naish Pumps!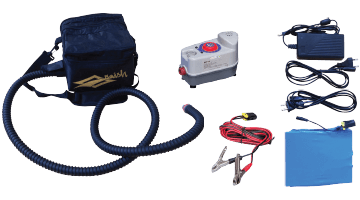 This pump is the bomb!!!!!!  It enables you to charge a battery pack ( Blue) and use that when out at the lake, Or Plug in and pump up as well, or plug into battery terminal on a vehicle.
We sold out of these fast last time
So come and get em!!!!!!