We have a lot of Boards being shipped out from Kahuna and Starboard Today.  The prices were locked in back in September on these boards and board packages so are a great deal. A lot of the boards that will come in May 1 will be  more expensive because of the dollar  dropping from last September. We have 20  Kahuna inflatables coming in ( All Terrains ( Big's) and Touring 15 Different hard boards.) You can save up to $500 depending on the board you are looking at.
We also have some Starboards shipping this Friday as well.
This could be you and your friends this summer!!!!!! Everyone is doing it . SO SHOULD YOU!!!!!!!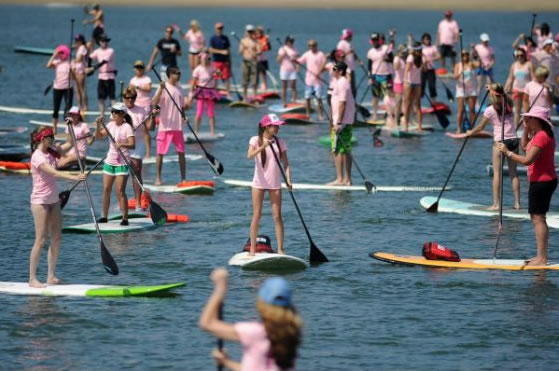 Red Nik Surf Co is Calgary and Southern Alberta's Premiere Standup Paddleboard, Swim Wear, Cruisewear, Longboard and Surf Shop, with the Best staff and Customer Service in all the Land!