The Red Nik Customer Appreciation Sale will run
Friday Nov 8th 10-6PM
Saturday Nov 9th 10 -5:30 PM
Sunday Nov 10th 12PM-5PM
Monday Nov 11th 12PM-5PM
Their are some WICKED SALE ITEMS and great DEALS for Early Christmas Gifts.  Lots of Prize Giveaways including a lovely Rip Curl watch and more!!!!!!!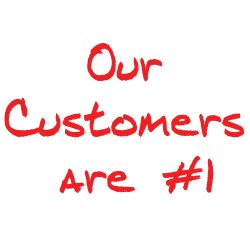 So here is what is on SALE
All Reef Bella Shoes 50% OFF
Select Dresses, Bikinis, Sweaters and Hoodies 40% OFF
ASST Toques and Hats 40% OFF
All Men's and Women's T's and Tanks But 2 and get a 3rd FREE. You can mix them up!!!!!!!!
All Sunglasses 20% OFF
All Packs and Bags 15% OFF
All Watches 10 % OFF
All Clothing 10% OFF
LONGBOARD CORNER
All Complete LongBoards 10% OFF ( Great Xmas gifts)
All LongBoard Acc's 10% OFF
STANDUP PADDLEBOARD CORNER
All SUP Paddles 10% OFF
All SUP Acc's 10 % OFF
2013 Starboard 11.2 Wood Blend Reg $ 1,899  SALE $1,649
2013 Starboard 12.0 Big Easy Reg $1,759   SALE $ 1,559
2013 Starboard 11.2 Silver Reg $1,735  SALE $1,535
2013 Starboard Inflatable Fisherman Reg $1,795   SALE $1,595
We hope to see you all out this weekend!!!!!!!
Why shop anywhere else when we have the best prices, stock and Staff in Calgary and all of Alberta.
Surfboards Calgary; Calgaries only Shop
Longboard Calgary; Red Nik Surf Co Calgaries #1 Shop
Swimwear Calgary; Red Nik Surf Co Calgaries #1 Shop
Cruisewear Calgary; Red Nik Surf Co Calgaries #1 Shop
Standup PaddleBoards Calgary; Calgaries #1 Shop